Many patients get very nervous about scheduling an appointment with a new dentist's office. At our dental practice, we want you to feel confident about your upcoming appointment. To ease any anxiety you may be experiencing, we detail what you can expect at your first appointment at our office below. If you have any additional questions, comments, or concerns, feel free to contact our friendly front-desk staff for more information.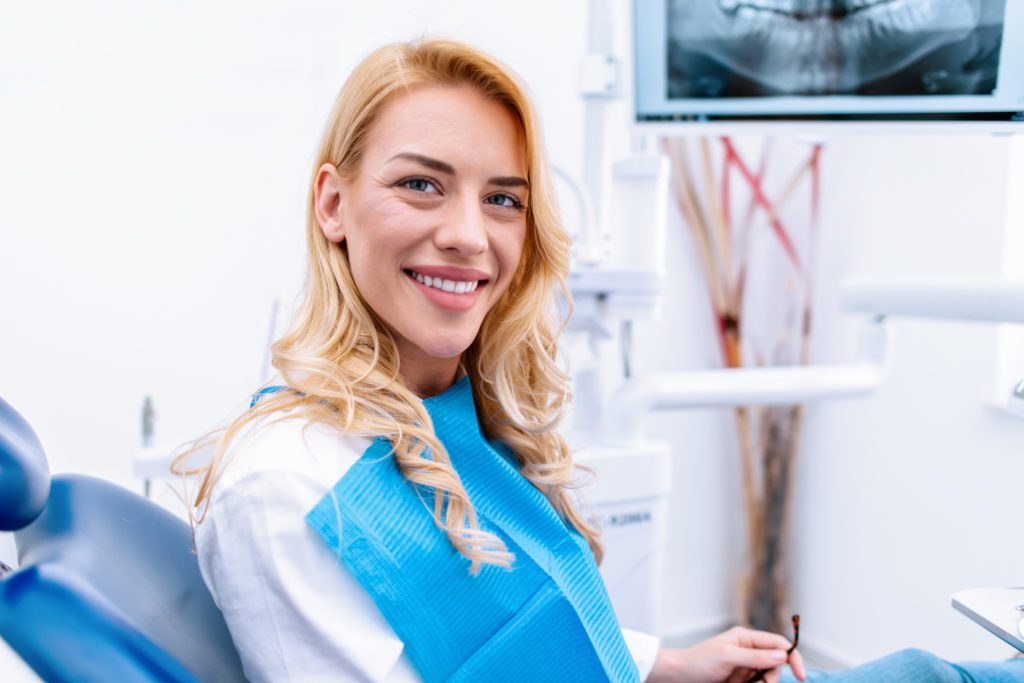 What To Expect
Whether this will be your first dental exam at our office or your first dentist appointment of all time, you should expect to be welcomed in with open arms. Our friendly front desk staff will greet you with a smile, and check you in for your appointment. Please arrive 15 minutes early if you have not had the chance to complete our patient forms in advance. The required patient forms give us all the information we need to properly prepare for providing you with exceptional dental care.
View Payments Accepted and Dental Insurance Information
Once your patient forms have been completed and added to your file, you will be asked to sit in our comfortable waiting room until a dental exam room is ready for you. One of our team members will call you back to the exam room. We respect your time and maintain a tight schedule to ensure you are not left in the waiting room for too long.
Once you are in the dental exam room, a dental cleaning is typically the first step of your appointment. One of our skilled hygienists will carefully and thoroughly clean your teeth, removing any plaque or tartar buildup. They may ask you questions about your oral hygiene habits or previous dental procedures.
After your dental cleaning, the doctor will come and examine your teeth. She will address any dental concerns that have been noted during your appointment. If you require further dental treatment, she will provide you with a personalized plan that clearly details the services you need to achieve optimal dental health. If you have any questions, please do not hesitate to ask the doctor during your consultation.
Following the consultation with the dentist, you will be free to go! If additional appointments are needed to begin your dental treatment, we will schedule them before you leave so that you are aware of what comes next in your dental health journey.
We look forward to seeing you in our Clinton, NC dentist office very soon!