Are you looking forward to special occasions like weddings, family reunions, or professional conferences? Maybe you are simply wanting to improve your confidence with your own smile? If this is the case, consider treating yourself with a professional teeth whitening session. Our Clinton, NC dentist office provides comprehensive cosmetic dentistry services including professional teeth whitening. Perfect for patients looking for a fast and effective smile makeover, our teeth whitening services can take years of stains and dental discoloration off of your smile within one appointment.
Learn more about our teeth whitening services below.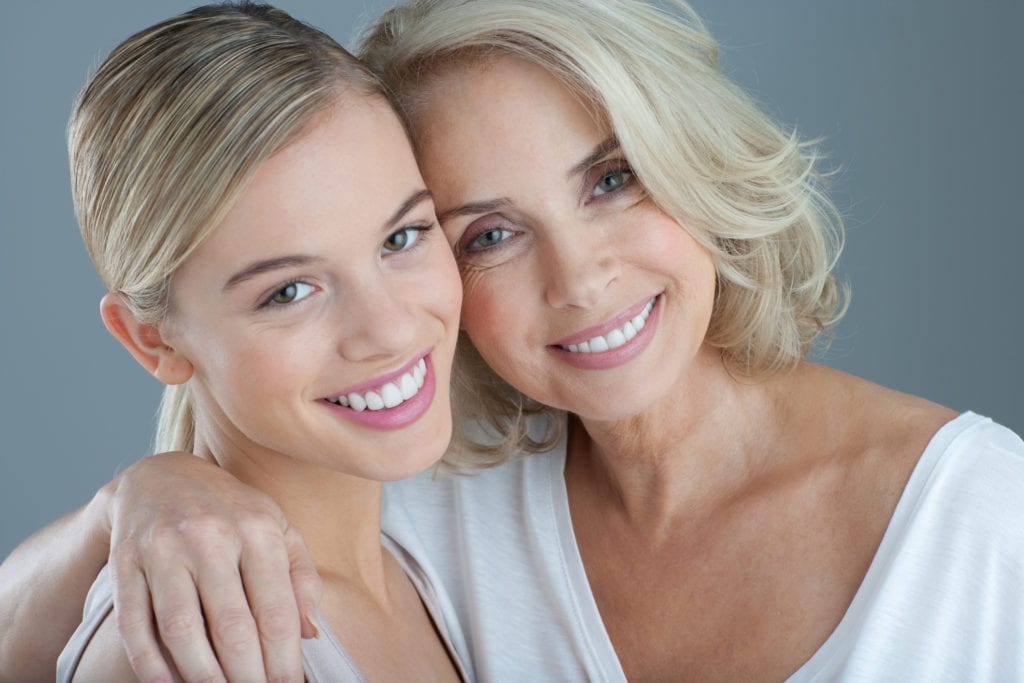 Teeth Whitening in Clinton, NC
Dr. Oquejiofor, your local cosmetic dentist, provides professional teeth whitening services to patients who may be suffering from tooth discoloration. Here are some tips to help limit dental stains and tooth discoloration:
Avoid foods that will stain your smile
Avoid regularly consuming coffee, tea, or soda
Brush your teeth 30 minutes after eating or drinking something that is likely to stain your teeth.
Chew sugar-free gum following meals to reduce the amount of residue left behind on your smile
Why Choose Professional Teeth Whitening?
Over-the-counter alternatives are available for professional teeth whitening. However, over-the-counter options take a one-size-fits-all approach to dentistry, assuming your smile is just like everyone else's. However, your smile is unique to you. This is where professional teeth whitening services come in.
When you visit our office for a teeth whitening appointment, we tailor the experience to you and your needs, making our whitening trays from dental impressions taken of your own teeth. We can even tailor the intensity of the bleaching gel to reduce hypersensitivity. Additionally, with over-the-counter options, you may get blotchy or inconsistent results. However, with professional teeth whitening services, your results are guaranteed to be exactly what you want.
Teeth Whitening FAQs
What are my options for professional teeth whitening?
We offer both in-office and take-home teeth whitening options. In the office, it's ideal for when you want your teeth to be whitened fast, like for an event. It's done in about an hour at our office. Take-home whitening is a more gradual process. Custom whitening trays are made to fit your teeth and you'll be given professional-grade whitening gel to go in them. You'll wear them for a few hours each evening over the span of a couple of weeks.
How long do the effects of teeth whitening last?
Results from teeth whitening can vary based on a number of factors. Everyone's teeth are different, and some may respond better to whitening treatment than others. Your lifestyle habits also play a factor. If you drink coffee regularly or are a smoker, your teeth will discolor faster than someone that doesn't do these things. Typically, results can last anywhere from six months to three years.
How often can I get my teeth whitened?
It's recommended that you stick to getting your teeth professionally whitened about once a year. Typically, the results from whitening should last close to this long. Even with professional products, teeth can still become sensitive if they're whitened too often. It also keeps your smile looking natural, and not overly white.
How many shades can I whiten my teeth?
Usually, patients experience teeth about three to seven shades whiter after a session. However, some can experience results up to nine shades whiter. This varies per patient.
Should I get my teeth cleaned before or after professional teeth whitening?
Teeth whitening works best when you have freshly cleaned teeth. We recommend that you schedule a cleaning and whitening treatment to be done in the same dental visit.
How long will it take for me to see results from teeth whitening?
If you choose the in-office whitening option, you'll see full results in about 24 hours. Since take-home whitening is a more gradual process, you'll see the ideal results in around two to three weeks.
Does teeth whitening hurt?
No, teeth whitening shouldn't hurt. Professional whitening products and procedures take care to avoid getting the bleaching agent on your gums or soft tissue. However, if you have very sensitive teeth already, you may experience more sensitivity and discomfort in the days following the procedure.
Am I an ideal candidate for teeth whitening?
For every cosmetic procedure, it'll start with a cosmetic consultation. We'll do a thorough oral exam and talk about your goals and budget. There are some instances where the staining on your teeth may not be able to be taken care of with traditional whitening techniques. In these cases, we offer other options to work for you, like porcelain veneers or dental bonding.
Start Your Dream Smile Today
Ready to whiten and brighten your smile? Schedule a cosmetic dentistry consultation with Dr. Oquejiofor. Our office offers comprehensive dental services in a warm and welcoming environment. We look forward to helping you achieve your dream smile.