Are you looking for a family dentist in Clinton, NC? Look no further than Clinton Family & Cosmetic Dentistry. Our practice was designed with your family in mind and is here to ensure that you have access to comprehensive dental services all under one roof. Our warm and welcoming office environment creates a positive dentistry experience for patients of all ages, including children.
We are a compassionate group of dental professionals who look forward to providing you with exceptional dental care that will last a lifetime. Learn more about our family dentistry services below: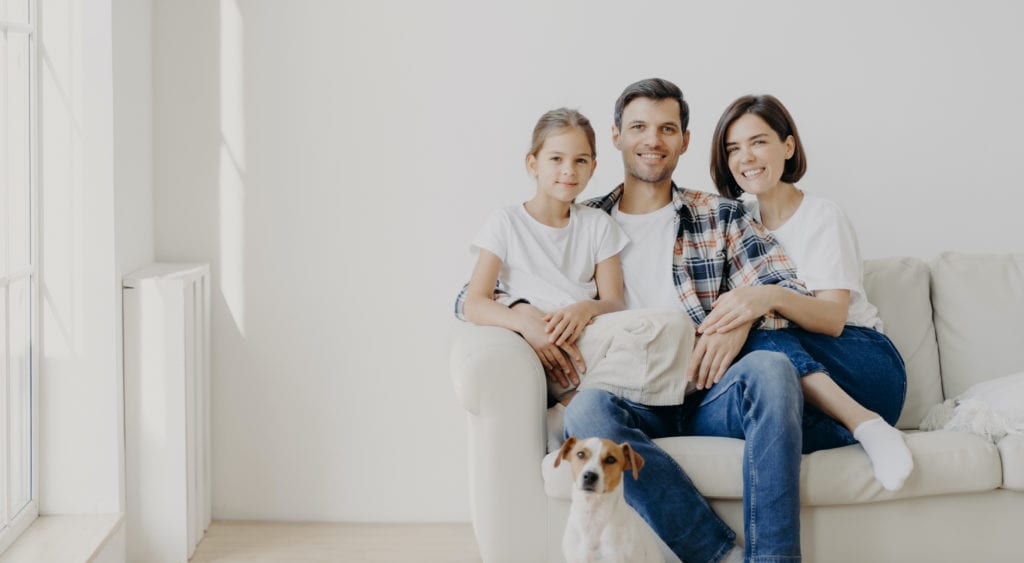 Family Dentistry in Clinton NC
Dr. Oquejiofor is your local family dentist in Clinton, NC. She has helped many families in our community achieve healthy and beautiful smiles that last for many years with general dentistry services for all ages. Our goal is to help you improve and maintain your dental health so that you never have to worry about underlying dental concerns. Whether this will be your first visit to our dentist's office or your first visit to any dental practice, rest assured that we will treat you with the kindness and respect that you deserve every step of the way.
Feeling Comfortable At The Dentist
The best way to feel comfortable at the dentist is to know what to expect during your upcoming appointment. For your convenience, we have put together a guide for you so that you know exactly what to anticipate during your visit to Clinton Family & Cosmetic Dentistry. Additionally, you should feel free to contact our office directly with questions or concerns.
We are here to help you, not judge you, in your journey toward optimal dental health. Our friendly team of dental professionals will ensure that you feel calm and comfortable about your upcoming appointment before you even arrive.
Children's Dentistry
We are here to provide patients of all ages with exceptional dentistry, including children. We recommend bringing your child in for their first dentist appointment as soon as they begin developing teeth. Our team will help your child get to know the dentist's office, and what to expect while sitting in the dental chair. We will also examine their developing smiles to inform patients about what they can expect moving forward.
This allows patients enough time to prepare for necessary dental procedures that may need to take place in the future. Above all, we do our best to help your child get excited about their dental health, and teach them lifelong oral hygiene habits that will result in beautiful and healthy smiles.
Family Dentistry FAQs
When should I start bringing my child to the dentist?
The ADA recommends that children should start seeing the dentist before they turn one or within six months of their first tooth erupting. Even with baby teeth, it's essential that they're cleaned and evaluated properly to encourage oral health.
Are dental issues hereditary?
There are many dental problems that can be hereditary. Genetics can impact the strength of the enamel on your teeth, the color, and how prone to breakage your teeth are. You can also inherit conditions where you have fewer or more teeth than normal, or crookedness because of the spacing of your teeth.
What's the most common dental problem for my children?
In younger children, tooth decay is the biggest dental problem they face. Their brushing and flossing habits aren't as diligent and they usually have a diet that's high in sugar. Techniques like dental sealants can help provide an extra layer of protection against tooth decay. They're painted onto the molars that are most susceptible to decay. This material protects the tooth enamel and layers beneath.
What's the most common dental problem for teenagers/young adults?
This generation typically suffers from crooked teeth or issues from wisdom teeth eruption. Regular dental care allows us to monitor their smiles through every step of their development. We monitor the crookedness of the teeth and refer them to a trusted orthodontist if correction is needed.
We also monitor wisdom teeth. It's more likely than not that wisdom teeth will cause problems with your smile. Usually, our mouths aren't big enough for this extra set of molars. We'll help determine if removal is ideal for your mouth.
What's the most common dental problem for seniors?
As we get older, our teeth change like the rest of our bodies. Seniors are most susceptible to tooth loss, after decades of wear and tear on the teeth. They're also more likely to have discolored teeth. Our enamel thins with age, and there are years of staining lifestyle habits that build up. Solutions like teeth whitening, dental implants, and dentures are available to take care of these problems.
Are regular dental checkups really necessary?
Yes, they absolutely are. Professional dental cleanings involve specialized tools to clean plaque and tartar in places even the best brusher can't get to on their own. Regular checkups also mean we can keep an eye on the development of your mouth. We're able to notice the early signs and symptoms of dental problems like gum disease that you might not catch on your own.
Schedule A Dental Exam for Your Family Today
Our friendly front desk staff is happy to schedule your family's dental appointments during similar times for maximum convenience and less time spent in the waiting room. Contact us for more information on scheduling options. We look forward to seeing you in our Clinton, NC family dentist office soon.