Losing a tooth can negatively impact your ability to eat or speak and detract from your smile's appearance. Dental patients can find permanent and effective tooth replacements to restore oral function with dental implants.
Patients with missing teeth can have varying dental concerns that require different kinds of restorative treatment. Dr. Oquejiofor, a dentist in Clinton, NC, describes three types of dental implants that can suit your dental needs after tooth loss.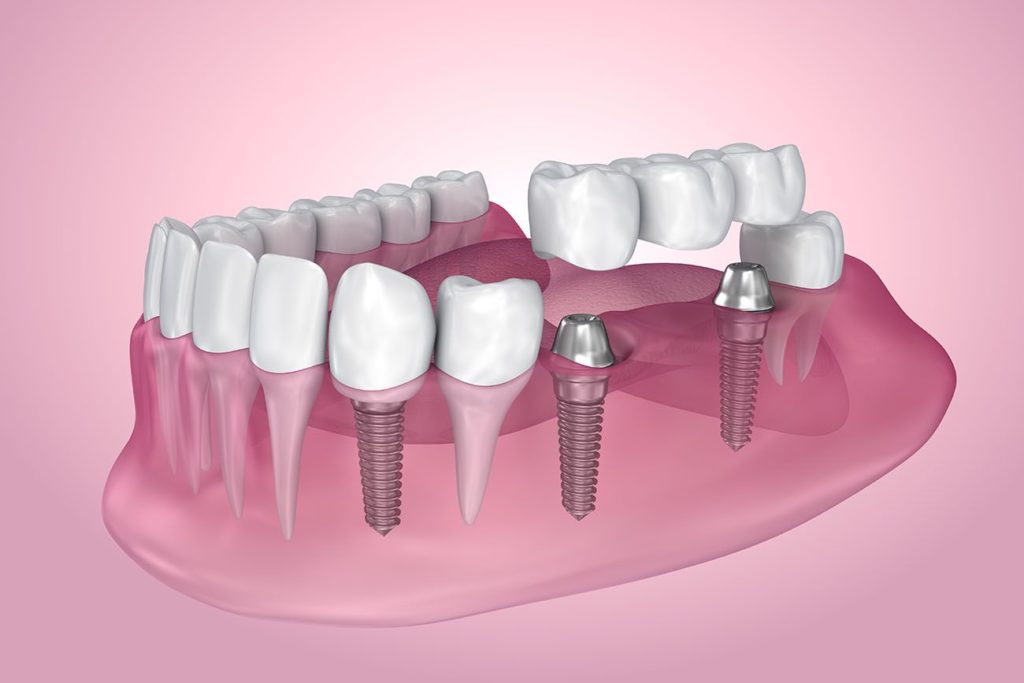 Single Dental Implant
A single dental implant can replace one missing tooth, though dental patients may benefit from more than one of these fixtures if needed. This implant consists of a titanium post that a dentist surgically inserts into the jaw.
When this heals, the dentist secures a prosthetic tooth to an abutment above the gumline that attaches to this post. The implant fills gaps between teeth after tooth loss, enhancing a patient's smile and providing a boost in confidence that can extend to other aspects of their lives.
Implant-Supported Dental Bridge
An implant-supported dental bridge is a useful treatment for patients missing three or more teeth in a row. This fixture uses two titanium posts that support each end of the bridge prosthetic.
Patients will enjoy restorative benefits, including the return of normal eating and speaking abilities, for a lifetime. With proper care and maintenance, dental implants are a permanent tooth replacement solution.
All-on-Four Dental Implant
The All-on-Four dental implant replaces an entire arch of teeth. This can be used on either the top or bottom row, though some patients benefit from receiving implants for both arches. This implant requires four titanium posts to secure the arch of prosthetic teeth.
The titanium post replaces a missing tooth root, unlike other tooth replacement treatments. This prevents bone deterioration in the jaw that can occur without stimulation to the jawbone. This advantage also preserves the patients' facial structure and teeth alignment, lowering the risk of developing additional dental concerns after tooth loss.
Dental Implants Available in Clinton, NC
Clinton Family and Cosmetic Dentistry provides dental implants and other tooth replacement solutions for patients in Clinton, NC. Dr. Oquejiofor also specializes in cosmetic, restorative, and general dentistry for patients of all ages. To schedule an appointment with us, contact our office online or reach us by phone at 910.507.7348.