Your smile is one of the first things that people notice about you. We understand that you want to make a good first impression with a beautiful and healthy smile that is worth showing off.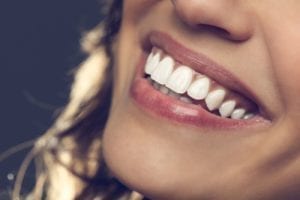 Clinton Family & Cosmetic Dentistry is here for you when you are ready to improve your overall dental health. Here are our three best tips for improving and maintaining your dental health:
Brush & Floss
Though this may seem like an obvious tip, it is one of the most important ones that we have to offer. Brushing and flossing are your smile's main lines of defense when it comes to preventing major dental concerns like decay or gum disease. When you forget to brush or floss, this leaves harmful food residue on your dental structures for prolonged periods of time. Additionally, you may begin to experience bad breath or tooth discoloration. It's important to maintain a strict oral hygiene routine at home so that your smile's basic needs are cared for. We recommend brushing and flossing at least twice a day, once in the morning and once in the evening before bed. This ensures that bacteria and food residue do not get to stay on your dental structures long enough to develop into plaque or tartar.
Consider Your Diet
Your diet directly impacts your dental health. Because your dental structures are the first to come into contact with any substance you put into your body, you need to ensure you are mindful of how what you consume affects your teeth, gums, and jawbone. Excessively chewy foods like candy or potato chips are notoriously tough on your smile. This is because they break down into simple sugars once dissolved in your mouth, which attach to your dental structures easily. Additionally, overly acidic beverages like sodas or fruit juices may wear down your tooth enamel over time and cause hypersensitivity. It's important to incorporate more smile-friendly snacks into your diet for the sake of your overall dental health.
See Your Dentist Every 6 Months
Even patients with the most thorough at-home dental hygiene habits should see a dentist once every six months. This is because many dental concerns do not cause noticeable symptoms in their early stages. When you see a dentist for routine preventative care, this allows us to examine your smile for small issues before they've had the chance to develop into complex dental concerns. Additionally, if you notice something is off about your smile, don't hesitate to reach out to your local dentist's office. The longer dental concerns go untreated, the more likely it is that your smile requires more invasive, restorative treatment to get back on track toward good dental health.
If you are looking for a dentist in Clinton, NC, Dr. Oquejiofor is here to provide you with exceptional dental care in a warm and welcoming environment. Schedule an appointment with him today online.